Finding jeans that fit you like a glove is difficult. There are a million different types of jeans, and depending on where you shop, your size and fit can be different from one store to the next. The need to keep things simple when it comes to jean shopping is imperative, or else you run the risk of shopping for hours to find jeans that fit.
Unfortunately, there are societal expectations surrounding body shape, weight, and other appearance factors. Due to these demands, often, the jeans for sale in stores are not accommodating to different body types. Jeans are a wardrobe staple, so it is crucial to find the perfect pair for you.
Instead of endlessly searching through piles of jeans, follow these four tips to find jeans that fit perfectly without the hassle.
1. Consider Your Body Shape
Regardless of how accommodating a store may be, the jeans that fit you the best will be suitable and sustainable for your body type. If you have a longer or shorter torso, the jeans you buy might be very different from those of someone with a different body shape.
If you have more junk in the trunk, you need curvy jeans like high-waisted jeans. These jeans are usually more comfortable than low-rise alternatives.
If you are short and petite, buying clothes that mirror your shape is also necessary. Low-rise jeans are likely more comfortable than high-waisted jeans for this body type. If your body type is somewhere in the middle, you guessed it, mid-rise jeans (there is such a thing) are the way to go.
If you have an hourglass figure try this hack to adjust the waist of your jeans for the perfect fit.
2. Consider How Jeans Are Advertised
Consider how jeans are advertised and go with brands that want to make customers feel comfortable in the jeans they sell. Not every store is inconsiderate to different body types, and many stores advertise for relaxed and comfortable jeans. You just need to know where to look.
You would think that the most upscale clothing stores would have jeans created for every body type, but more often than not, the cheaper stores fulfill this need in the consumer marketplace. It's often the casual stores that capture the person instead of the wafer-thin models you see wearing the designer jeans you looked at first.
3. Stick To One Brand
Avoid the headache of jeans not fitting, stop shopping around, and stick with the one brand that works. You might even find that different styles and collections still work for you. Sometimes, it's just the designers themselves that know how to make a pair of jeans work. Be patient so that you will find your best brand!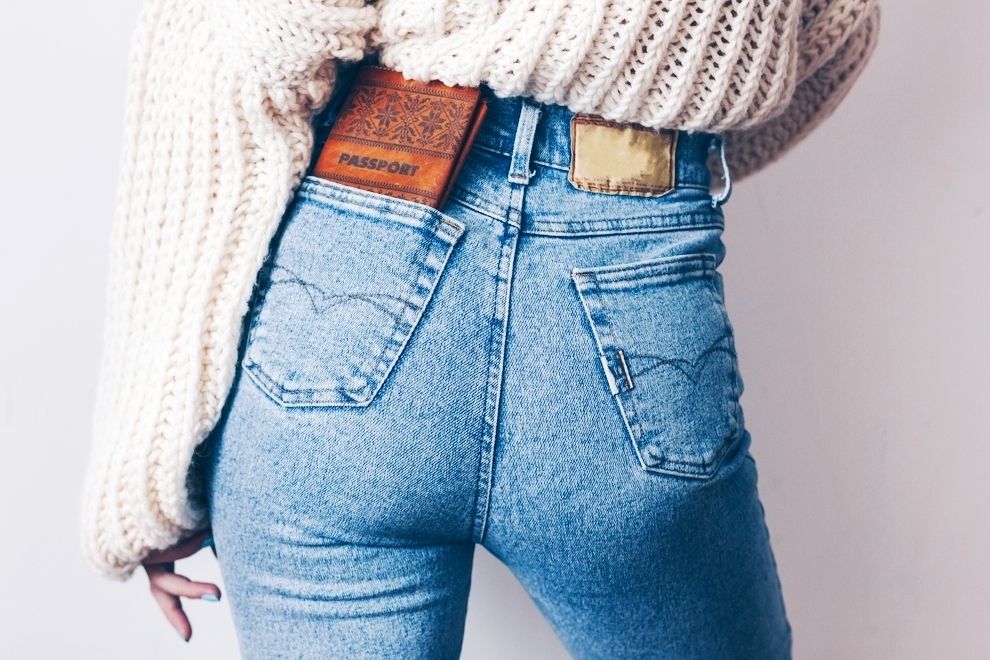 4. When In Doubt, Go With Jeggings
If you want to feel like you're wearing jeans while staying as comfortable as possible, go for jeggings. Jeggings are made from both stretchy material and denim, so they're the best of both worlds. You can even learn how to take in the waist of your jeans and jeggings if you want a tighter look.
Jeggings, or pants that are jeans and leggings combined are a sought-after choice for all different kinds of body types because they just work. The elastic keeps the fabric flexible, and the denim maintains a form-fitting grip to balance it all out. If you can't find any other jeans that work, jeggings might be the solution for you.
Find Your Perfect Pair
Finding jeans that fit perfectly takes some trial-and-error and a lot of consideration into your body shape and the brands that advocate for what you need. Everyone needs something different in their jeans, so honor your figure and wear the jeans that work for you!