If you look at the same environment every day, without any changes happening, then you might get fed up not long after. The same goes for your room, everyday environment, living space. Big home renovations cost a lot and take a lot of time. These renovations are taken as serious investments and are meant to change your living space completely. However, there are some budget-friendly things you may do to create something new in your environment and freshen it in a way. This can be anything that is not too time-consuming. Whether it is to buy a new plant, hang it from the ceiling, or give a new charm to your shelves, or paint one of your walls in bright, vibrant color for a warmer and welcoming atmosphere, these small things can improve the aesthetics of your place considerably. Here are some 6 ways on how to redesign your room to make it more aesthetically pleasing.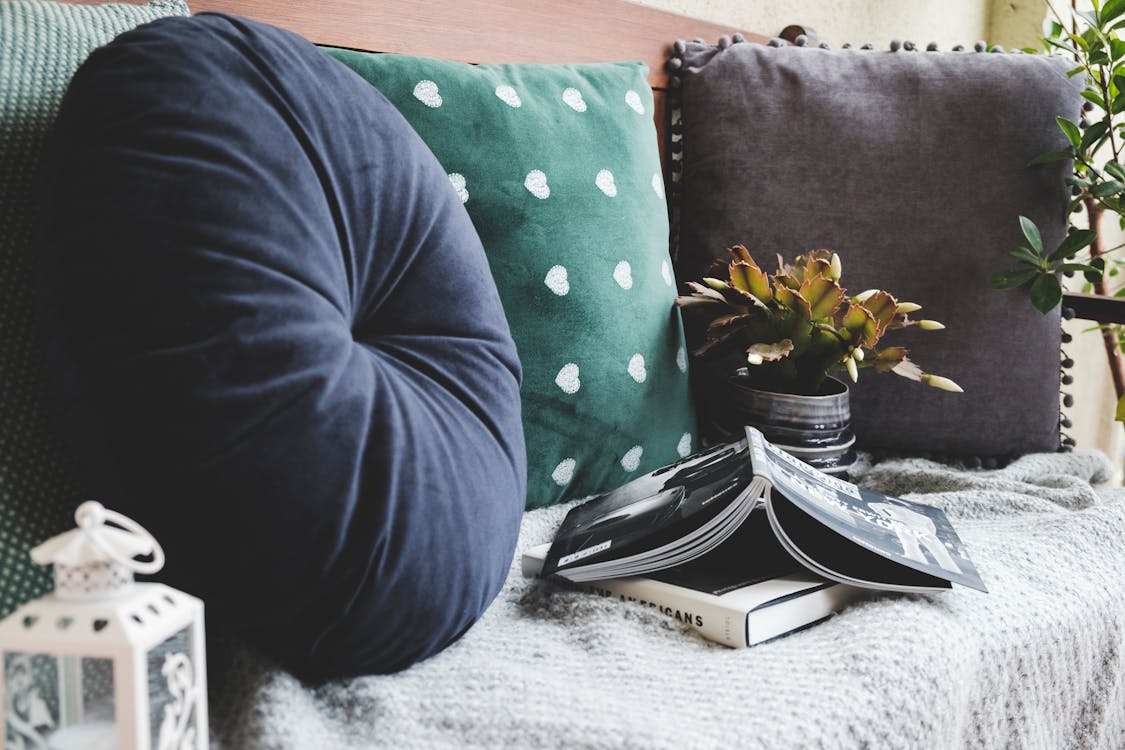 1. Cushions
Except for being fluffy and comfy, cushions can utterly change the appearance of your living or bedroom. There is no luxury sofa or couch without some interesting cushion arrangements. Aside from buying new ones, you can always freshen the old ones with cushion covers and restyle them to meet your wishes. Vibrant, colorful, in different patterns cushions, have the power to revive old sofa and is a budget-friendly way to give new glamour to your living space.
2. Plants
Plants have the power to freshen and enrich your space. Besides being classy and elegant, plants can make your room aesthetically pleasing and make you feel at ease. There are some plants that can purify the air in your apartment. You can also add scent diffusers to the entire image so you will have fresh and scented air in your rooms. Some greens or charming blooms will add some colors and make you have positive habits of taking care of something. Plants are living creatures and demand certain care, however, there are some flowers that are very durable and almost impossible to kill.
3. Lightning
If you want to improve your living space significantly then you should consider changing or adding some lighting to your rooms. Whether it is some attractive or unique lamp, colorful lightbulb, elegant chandelier, or track lighting, there are numerous options you can choose among and use in your own room. Attractive lighting is like the accessories of the room that spices up all the other elements in the space. Everything you put in your living space reflects your style and the choice of these ever-so-small elements says a lot about your taste. It does not always need to be expensive lightning, pretty and elegant candles will do the job as well.
When choosing new lighting features, consider form as much as function. Think of how it will add to the beauty of your room. If you want to achieve a calm and soothing atmosphere, nature-inspired table lamps would be the ideal choice. Meanwhile, contemporary lighting adds a modish, sophisticated feel to your space. Decide the ambiance you want to create, and let that theme guide your choice in lighting accessories.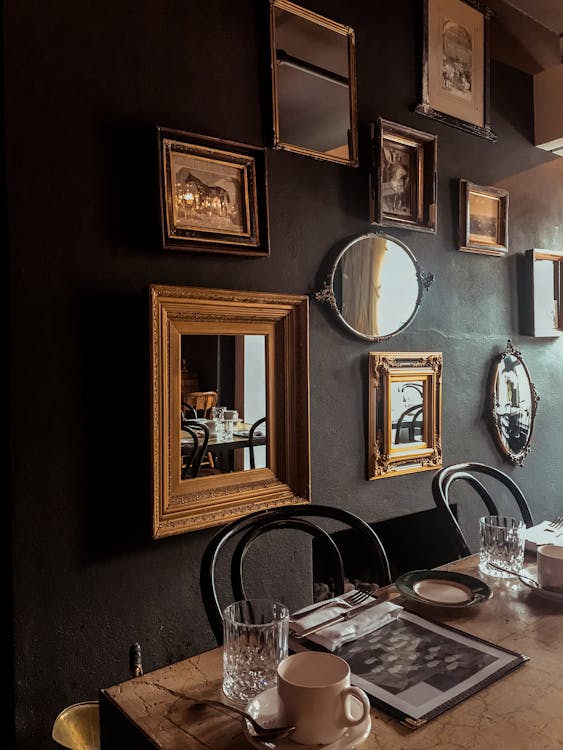 4. Pictures and Frames
Some unique pieces of art like contemporary artworks, DIY crafts, memories are definitely a good choice for your room's new appearance. You can hang them on the wall or use them in a smaller format so you can put them on a shelf, night table, or club table. Combinations of materials like wood and glass, for your frames, will add to an elegant and refined atmosphere if you want to match them to your furniture, or if you want your living space cozy you can have them in some vibrant colors or even use colored glass for the unique touch. So, go and pick your favorite photos and put them into cool picture frames.
5. Home Accessories
Home accessories are like jewels to your home. However, you should be careful with your choices. Sometimes we get high and scatter a lot of different, unnecessary objects all around our home which can come off as too much of everything. Choose the ones that will fit your environment or you can even play and get the ones that will take you out of your comfort zone. Some of the ideas are nice and classy vases, books and magazines for your night table, decor scents, and jewelry boxes.
Before buying accessories to design your home, consider first what style you want to achieve. It saves you time in the store and prevents you from spending on things you might end up not using.

The chic farmhouse style is one of the hottest trends for 2022. It brings together the beauty of rural architecture and modern structure. Also, the best thing about the farmhouse style is that it's easy to recreate. Accessories perfect for your farmhouse-themed home include an earth-toned throw blanket, a natural jute area rug, and a stainless steel tray for your entryway cabinet for a rustic vibe.
6. Mirror
Mirrors have an amazing effect on your living space since they make rooms appear bigger and spacier. Mirrors today are made to match the interior of your house and give it a refined and classy look. If you are hanging on your budget then you can go with mirror panels which are easily positioned and set up. For instance, if you are changing the color of a wall then you can spice things with some effective and attractive mirrors. However, if you are getting a mirror for your living room, then it should not be big in size.
Making your living space a bit different can improve your life considerably because of the positive changes in your close environment. Additionally, you will feel happier if you are directly engaged in the process.